NX70
THE EQUIPMENT OF THE ENHANCED SECURITY GUARD 
Give a new dimension to your security missions
An easy access to the 3rd dimension's assets to improve security of your sites
Ensure the security of a large industrial site represents a tedious mission for the security guard. Those sites can be isolated far from big cities, some parts of the sites can be difficult to access by feet or by car, putting the security guard in a vulnerable position in case of intrusion. Moreover, the security officer field of view is limited to short distances.
The NX70 drone allows to increase the security officer's efficiency thanks to an aerial point of view, mobile and fast, effective by day and night, even in bad weather conditions thereby ensuring a maximum availability rate.
Only 2.2 lbs
A minimal logistic footprint
An endurance of up to 45 min
A maximum coverage area ratio per flight 
Parachute
Maximum security towards third parties
Secured 3G/4G information sharing
A real-time operation monitoring from the command post 
3x Caméras
2x HD day cameras and 1x thermal camera (320×240 or 640×480)
Find all the features of the NX70 drone solution dedicated to private security professionals in the documentation below.
Remain focus on your expertise : security. Not piloting.
Because your job is security and not piloting, the NX70 has been designed to be operated with a minimum training time. From takeoff to landing, through patrols around the site, the entire flight can be done automatically. The security officer simply gives orders to the screen and controls the camera's orientation, such as a PTZ camera, using the one-hand joystick.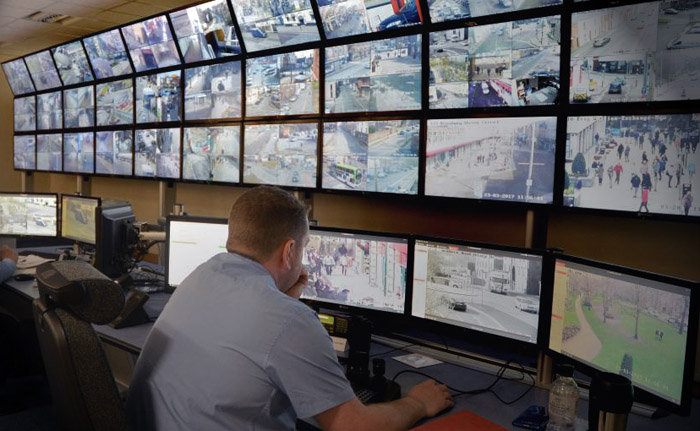 NX70, a sensor that easily interfaces with your VMS
Beyond the real-time video feedback on the ground station of the operator, video and mapping of the NX70 can be traced directly back to the PC security, thus facilitating the operations management and monitoring. 
Each picture is georeferenced and time-stamped to facilitate the storage of events. Novadem can assist you in interfacing the NX70 with your VMS (GENETEC, MILESTONE, etc.)
Optimize coordination of your teams on the ground thanks to remote video terminals
The remote video terminal, equipped with an encrypted data link transmitter and a GPS, allows each security officer to benefit from a real-time video from the drone and its position on the map.
All security officers thereby benefit from an objective and shared vision of the situation in order to better manage and anticipate their interventions. There can be as many remote video terminal in the field as security officers deployed on the site.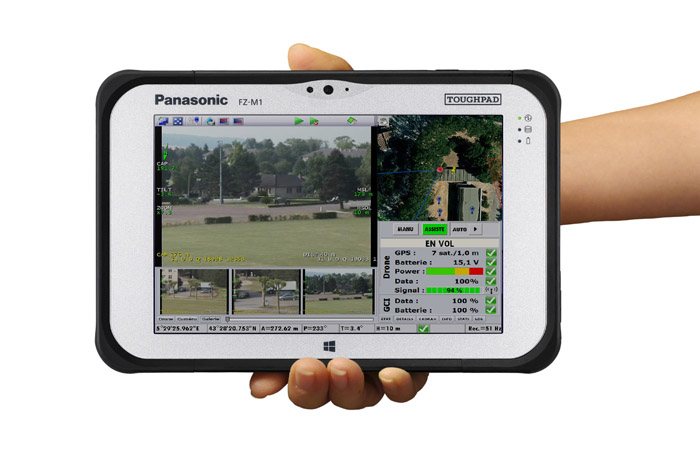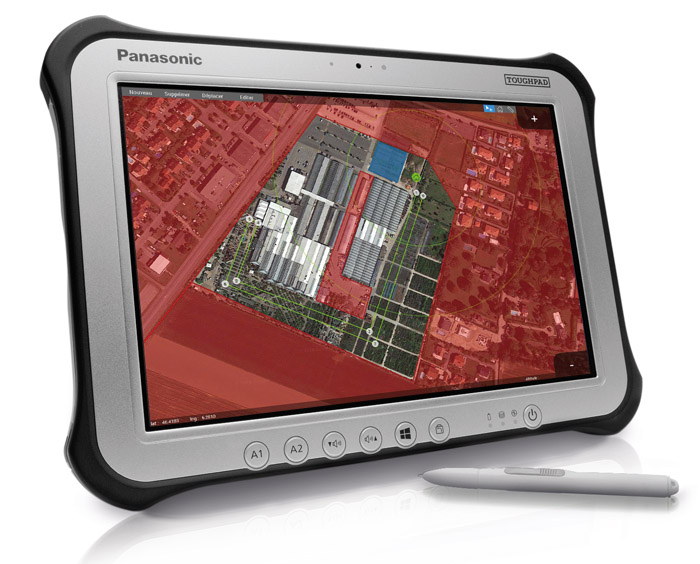 Define and master your flight area
Novadem flight software allows to define a restricted flight area which the operator will not be able to exit, thereby increasing the mission security. 
It is also possible to define "no-fly zones" and "no-watch zones" to hide areas that must not be observed (sensitive area, private properties, nearby industrial site, etc.).
.
An easy integration into your existing architecture
Thanks to its full technological expertise, Novadem develops drone solutions that easily interface with your existing architecture : map formats, grid, symbology, VMS, etc.
Our goal is to limit the integration time of the drone solution into your security process thanks to a high standardization of formats and interfaces.
Guaranteed mobility, security and simplicity
The comprehensive NX70 solution has been designed to limit size and setup time. Less than two minutes are required for the operator to deploy the solution.
Thanks to its extended action range, the security officer can cover a large area while remaining far from potential risks. The unique ergonomics of the ground-control interface allows for a quick and easy controlling that limits training period.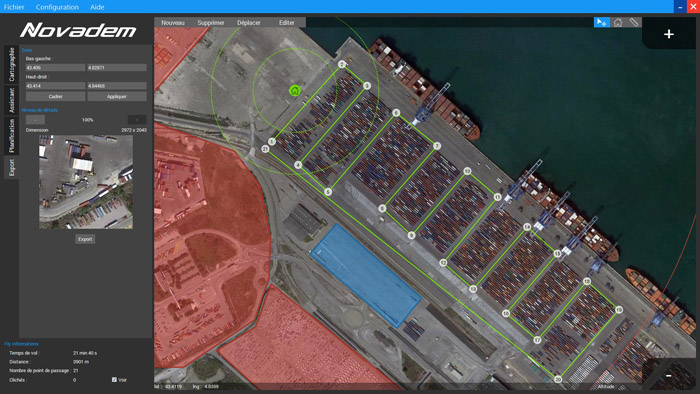 Transpose your patrols into the 3rd dimension
Novadem flight software NOVAMAPPER makes it possible to define, for the same industrial site, different flight plans in an extremely simplified, editable and modifiable way before or during the flight.
It is thereby possible to define, for one site, different patrols to be carried out regularly or randomly to avoid predictability.
The solution dedicated to the security of your sites 
Novadem guides you to build the solution fitted to your sites
Beyond the equipment, we support you all along your site security project. Whether it is the feasibility study of your site and/or the composition of the solution, we guide you at every step of your deployment and during all the service life of your equipment. 
EQUIPMENT
Drone / Payload  / Ground Station / Software / Accessories
MAINTENANCE
Maintenance and support : Novadem offers its customers a dedicated service including a hotline/technical support/ updates/after-sales
TRAINING
Operator Training
: Theoretical and practical to control piloting, safety
 and first level maintenance
Trainer Training : Become autonomous to train your own teams
Contact our team to find out more about the NX70 solution.