NX70
BEYOND THE SOLDIER VISION
The French Ministry of the Armed Forces awards the label: COMBAT PROVEN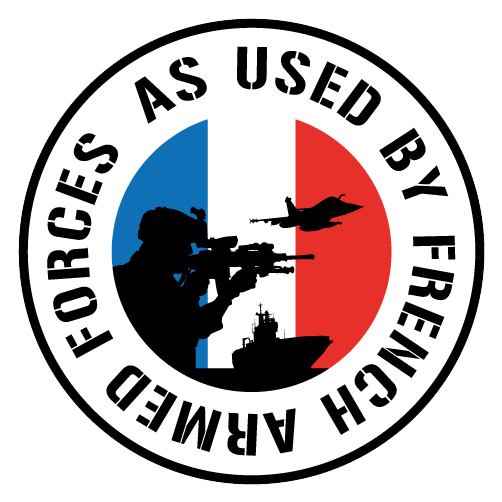 The multi-role UAV for our soldiers
Minimal size, maximal performances
In today's environment, our troops need equipments that increase their capabilities. Their drones can no longer be a simple remote eye in the sky. They also need to be fully integrated into the soldier's environment to endow him with extended capabilities, beyond vision.
Based on more than 10 years of soldiers feedback, Novadem has developed the NX70, the only multi-role micro-UAV.
Only 2.2 lbs
A minimal logistic footprint
Range of +1.8 mi
Civilian and Military Frequency Bands
Data encryption
AES 256bits and secure user access
An endurance of up to 45 minutes
A unique endurance in the micro-drone category
3x Cameras
2x HD day cameras and 1x thermal camera (320 or 640)
All weather capabilities
Rain, wind up to 40 mi/h, wide temperature range
Find all the features of the NX70 drone solution dedicated to defense professionals in the documentation below.
The NX70, a tool tested on the field
The NX70 has been tested in various theater of operation around the world. The system has evolved based on feedback of customers like the Technical Section of the French Army, Foreign Special Forces or the French Navy.
More than a drone, the NX70 has become a real tool : simple, rugged and efficient.
Essential functions to conduct your operations
Use your map formats : The NX70 system is compatible with defense map formats (France, NATO) as well as your coordinates formats (MGRS, UTM, Deg Min, etc.).
Share information : The automatic observation report allows you to share essential information in your formats (OBS report, Tactical Messaging, STANAG 4609).
Ensure pointing accuracy : The digital terrain model (DTM, DTED) provides target georeferencing precision (passively, without rangefinder) in all situations.
Limit the risks of compromise : The UAV and the ground segment are totally mastered by Novadem. No information stored on board, datalink encryption, access by identification, are all mechanisms deployed to ensure the security of the information system.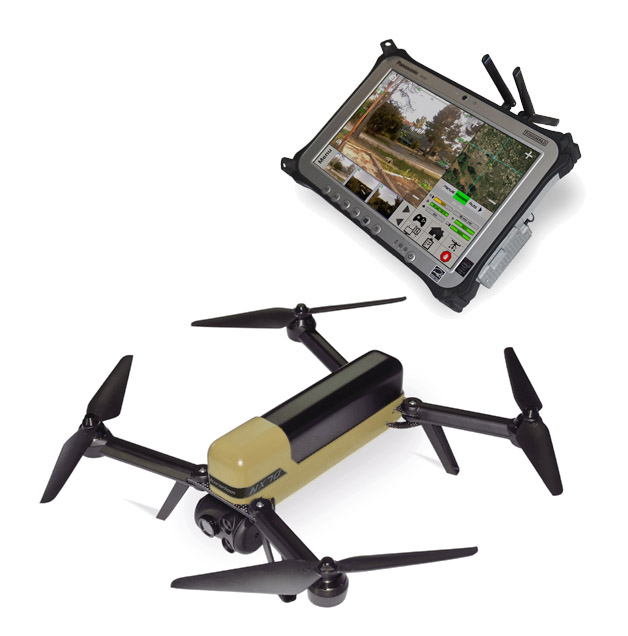 Fly without endurance nor action limitations
Some situations require observation persistence on a specific area. In seconds, turn the NX70 into a watchtower thanks to the tethered solution, and thereby give it the ability to observe by day and night for several hours.
At any time, the drone can be released from its cable by order of the pilot to get closer to the detected target without never losing sight on it.
Ensure mission continuity
When your missions require full availability of means, the loss of a drone or a technical incident cannot compromise the mission. Thus, the tactical configuration of the NX70 (including two drones and one ground station) provides an effective response without increasing the logistic footprint.
The NX70, a field sensor that extends operational capabilities of your systems 
The NX70 easily integrates into a larger system (weapon system, tactical situation) to increase its operational value. Share information captured by the NX70 through automatic observation reports (OBS report, Tactical Messaging, STANAG 4609).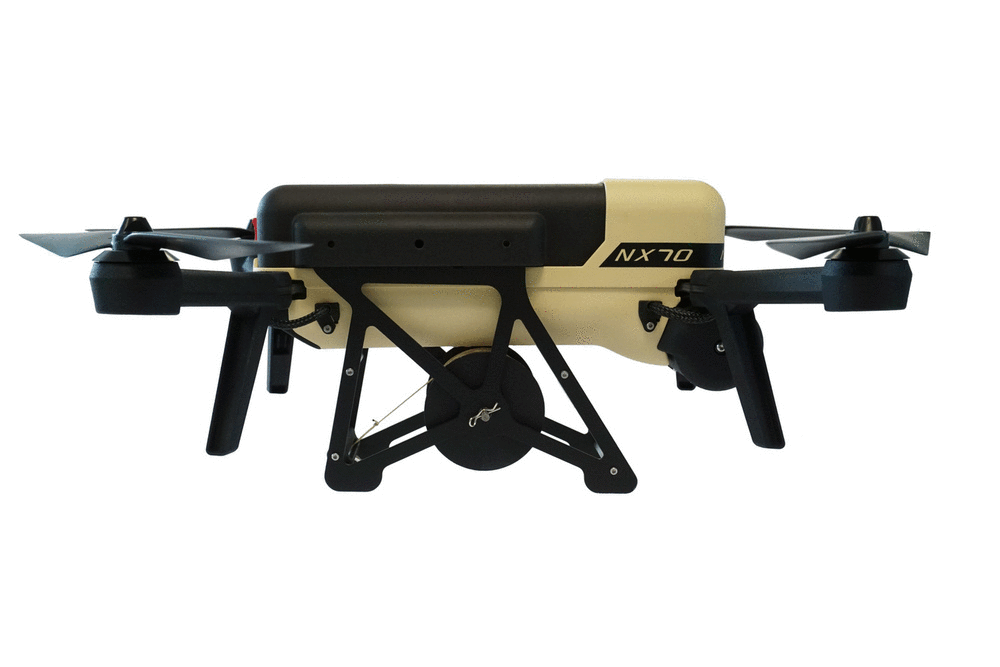 Do not just observe. Act.
In seconds, give the NX70 an action capability. Thanks to the carrying device, the NX70 provides an additional added value by allowing, for example, to drop a smoke grenade, a medikit to a wounded brother-in-arm without exposing himself or install a zip line between two cliffs.
Contact us to design the droppable device adapted to your missions.  
Maintain your skills thanks to simulation
When you are not in operation, keep practicing to maintain piloting skills is crucial. With NovaSIM, the simulator specifically developed for the NX70, you will be immersed in different scenarii, close to the reality, to allow you to maintain your competencies when your equipment is not on hand or you don't want to expose it.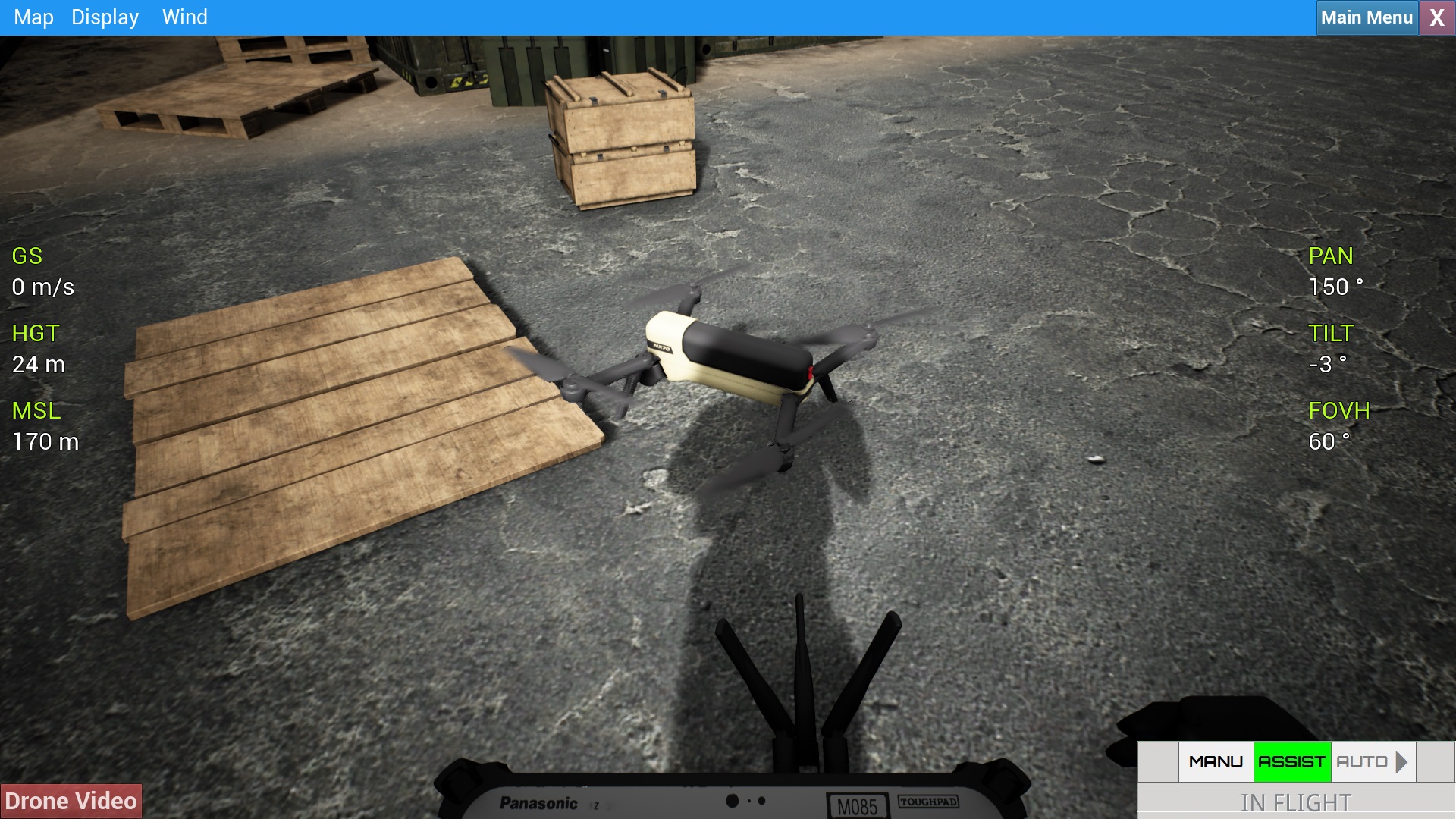 The answer to your requirements
Novadem guides you on every step to build the best solution adapted to your needs
Beyond the flying platform, we compose together your system to meet your needs. As much in terms of equipment, with various options and configurations available, as for operational maintenance services and user/trainer training.
EQUIPMENT
Drone / Payload / Ground Station / Software / Accessories
MAINTENANCE
An operational maintenance offer for each level of expectation
TRAINING
Operator Training : Theoretical and practical to control piloting and master first level maintenance
Trainer Training : Become autonomous to train your own teams
Contact our team to find out more about the NX70 solution. We will guide you in every step of your project.